Laibach – The Whistleblowers (Spectre)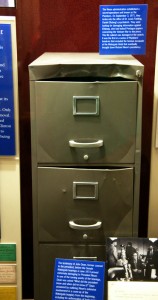 Nein, ich beneide die Russen nicht um ihre politische Führung und Putins TV-Shows und Statements im Jahre 2014. Auch wenn seine Erklärungen keine wesentlichen Erkenntnisse brachten und mehr ausweichende und beschönigende Antworten zu hören waren – immerhin stand hier jemand Rede und Antwort.
Dabei vertritt Putin mittlerweile ein recht differenziertes und diskret abgestimmtes Programm, das sich vor allem durch konsistente Argumentation gegenüber bestimmten Themen profiliert. Mechanismen der Einschüchterung und Ausgrenzung gehören dazu.
Merkel und Gabriel veranstalten nichts vergleichbares. Sie erklären und rechtfertigen ihre Außenpolitik (z.B. Ukraine) nicht wirklich stichhaltig. Alle Interviews verweisen auf eine redundante, "alternativlose" Linie im politischen Diskurs. Natürlich erhebt man auch hier (und das ist gut so) keinen Anspruch auf Deutungshoheit.
Merkel/Gabriel: " If you were talking about the subject above, I'm not doing that for the Alliance. I'm doing it for Deutschland," she/he said. "I'm nobody's poodle. I have enough strength of my own to lead."
Edward Snowden; sein Auftritt im russischen Staatsfernsehen:
Zum Vorwurf, Snowden sei Putins Pudel, ein Vergleich: Wenn Snowden, Putins Pudel ist, dann sieht Balfours Pudel & Co. Nchf. mit seiner Vasallentreue keinen Deut besser aus.
Edward Snowden appears via video for Putin press conference
I am ok with the United States Government monitoring everything I do be cause I have nothing to hide. If that is what it takes to catch terrorists, so be it. I hate terrorists more than I like my privacy. In the words of Keiths Alexander "He gave them the keys to the Kingdom." Don't believe Snowden.
Snowden beweist Mut und Zivilcourage!
I asked Russia's president, Vladimir Putin, a question that cannot
credibly be answered in the negative by any leader who runs a modern,
intrusive surveillance program: "Does [your country] intercept,
analyse or store millions of individuals' communications?"
I went on to challenge whether, even if such a mass surveillance
program were effective and technically legal, it could ever be
morally justified.
In his response, Putin denied the first part of the question and
dodged on the latter. There are serious inconsistencies in his denial
– and we'll get to them soon….
Edward Snowden's Speech – The Moment of Truth
Stewart Copeland during Tromp Percussion Eindhoven 13, From the Album Synchronicity about repression in the Soviet Union: Don't tell the Director I said so/but are you safe, Miss Gradenko?